The customer acquisition process is simple. In reality, it involves three primary steps: discovery, research, and appointment setting.
But, the process doesn't always go according to plan. At least, not if you have negative Yelp reviews or Google reviews getting in the way.
Often, the problem is that businesses don't look at their reviews from a holistic perspective. The result? Poor customer acquisition and hundreds or thousands of missed customers that you'll never hear from.
The good news is that you don't have to let negative reviews stand in the way of your customer acquisition process. In fact, with proper optimization and attention to your site, your Google presence, and your Yelp profile, you can ensure that this entire process is as simple (and lucrative) as it should be.
The Discovery Process
Imagine this: you're a customer in your local area looking for a new dentist. What do you do first?
If you're like 57% of consumers who use the Internet to search for local businesses at least six times per year (or maybe even 15% of consumers who use the Internet daily to find a new local business), you'll turn to Google. So, maybe you Google something like "dentist Chicago" and as a result, you get something that looks like this:
Now of course, these dental practices are all over the city of Chicago, but putting that aside, what else do you notice? Perhaps that one business, while not far off from others that rank a 4.2 or even a 4.4, looks comparably worse with a rating of a 3.9.
But aside from the numerical ratings, think about what would happen if your business didn't show up in these first few results at all? As you can imagine, it makes the discovery process extremely difficult for potential clients.
Of course, clients can choose to actually view the map and might find your business this way. However, this can be incredibly overwhelming to search through and if you don't have reviews, there's really nothing there to set you apart from all of the other dentists in Chicago.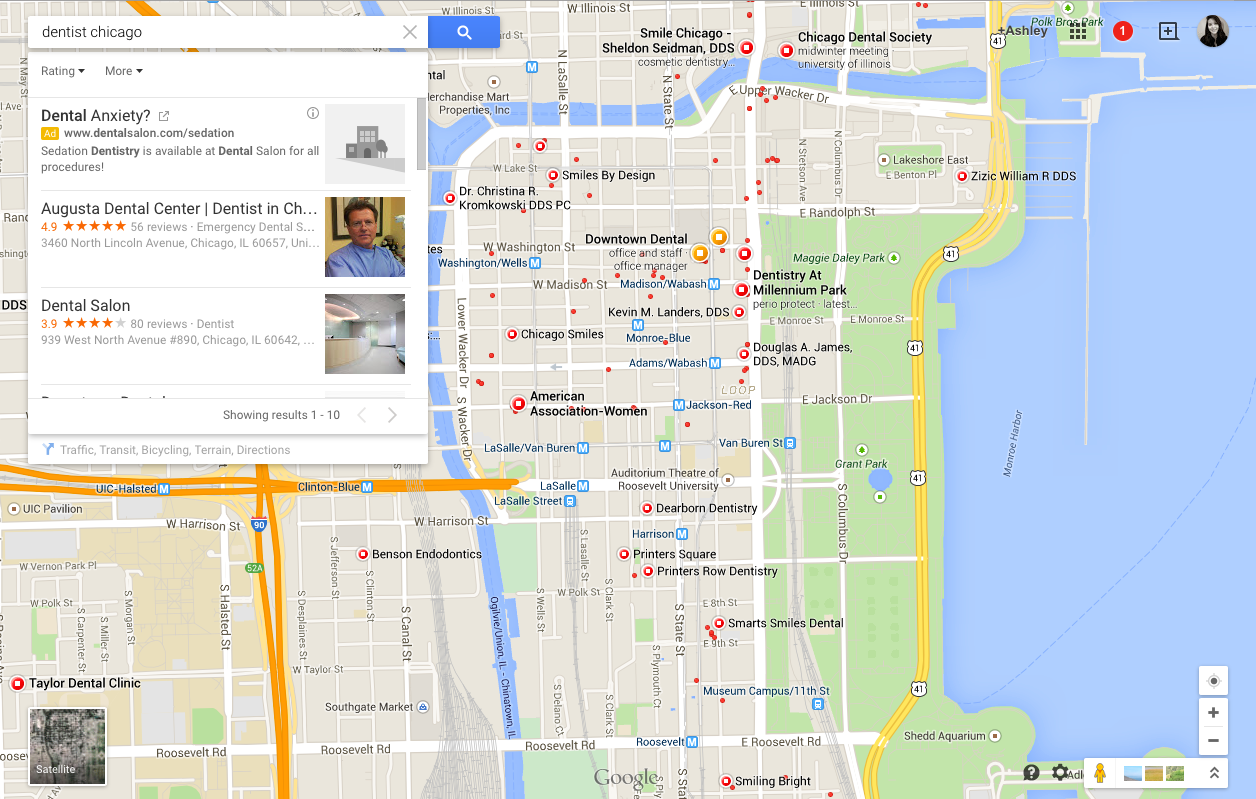 Really, discovery begins and ends on Google. If you aren't find-able, customers won't ever know that you exist. Or, if you are find-able and show up with negative reviews, customers won't get to the research process that enables them to choose which dentist is the right choice for them.
The Research Process
Now, let's assume that your business is one of the few that's easily found on Google. What happens next? Provided that a customer is selective about their dental work, this is where the research process begins.
When it comes to research, there's nothing more important than your Yelp reviews. That's because when a customer searches for the name of your practice, your Yelp page is one of the first few results that will come up (other than your website and maybe your Facebook and Twitter profiles).
Now, if you don't have the most positive reviews, this is what your customers are going to see: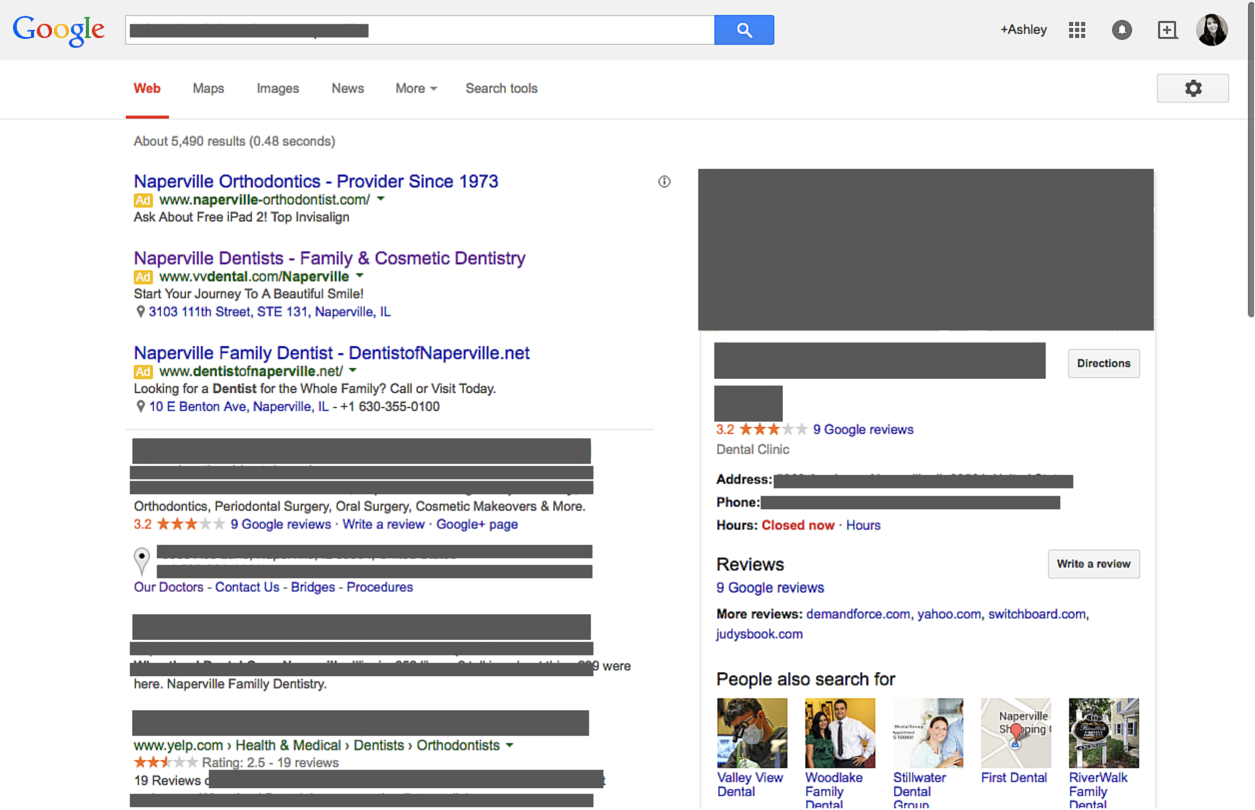 This alone might discourage a customer from clicking on your website or even just on your Yelp page to learn more. As a result, your Google results might be the reason why you aren't getting the kind of business you want (partly because of Yelp and partly because of Google reviews as well).
Of course, this means that positive reviews in all key locations are the key to bringing customers to that crucial third step of customer acquisition, appointment setting.
The Appointment Setting Process
The appointment setting process within customer acquisition cycle isn't so much a process as a result of the other two steps. That's because without successfully discovering and researching your brand, customers won't make it to the third step of the process.
This means that there are a few different things you must consider if you aren't receiving new client consultations and appointments, specifically:
Discovery – Have you been working on search engine optimization and optimizing for Google local to ensure that your business is among the most visible of all dental practices in your area?
Research – Have you claimed your Yelp page and responded to reviews? Have you made it simple for customers to find information on your website and schedule a consultation if they're interested at this point?
If you can answer yes to all of these questions, chances are you're taking all the right steps to acquire new customers. But if you aren't seeing results, there are other likely problems at hand.
Don't Let Reviews Negatively Affect Your Business. Take Control of Your Local Reputation Now.
If your reviews on Yelp or Google have been interrupting your customer acquisition process, it's time to make a change.
At Linking Up Local, we provide the assistance you need to improve your Yelp ranking, optimize your local presence, and, most importantly, acquire new customers that would otherwise turn to your competitors.
Want to talk? Schedule a complimentary consultation with us today or contact us for more information about a custom package perfect for your needs.